Many of you have experienced difficulties completing the form 790 (012) to apply for the TIE card. This fee has to be paid at a bank and the receipt of this payment taken to the police on the day of your appointment. Asociación Babelia has developed this unofficial tutorial to guide you through the process of completing and paying the fee 790 (012) form.
If you haven't booked an appointment with the police yet, you may need to take a look into this tutorial.
Step-by-step guide to completing the fee 790 code 012 form (Tasa modelo 790 código 012)
Access the form here: https://sede.policia.gob.es/Tasa790_012/ImpresoRellenar
Complete your personal details.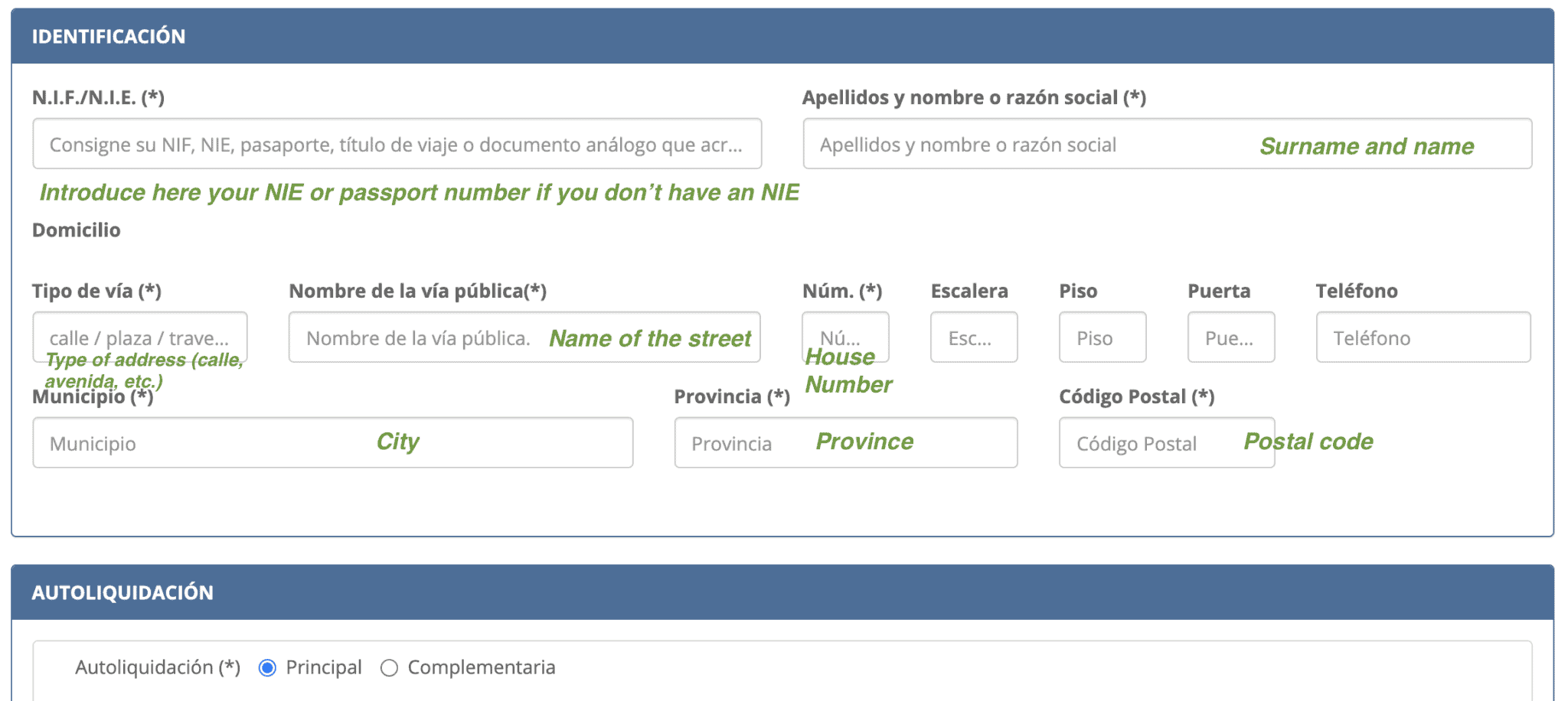 Scroll down to select the appropriate option according to your procedure. In this example, we have selected the option 'Certificado de registro de residente comunitario o Tarjeta de residencia de familiar de un ciudadano de la Unión'; the last one of the third section 'Tarjetas de identidad de extranjeros (TIE) y certificados de registro de residentes comunitarios'.
This is the correct option for:
EU nationals and their family members.
UK nationals holding a green residency document.
UK nationals and their family members who have secured their residency under the terms of the Withdrawal Agreement (application models EX-20, EX-21 or EX-22).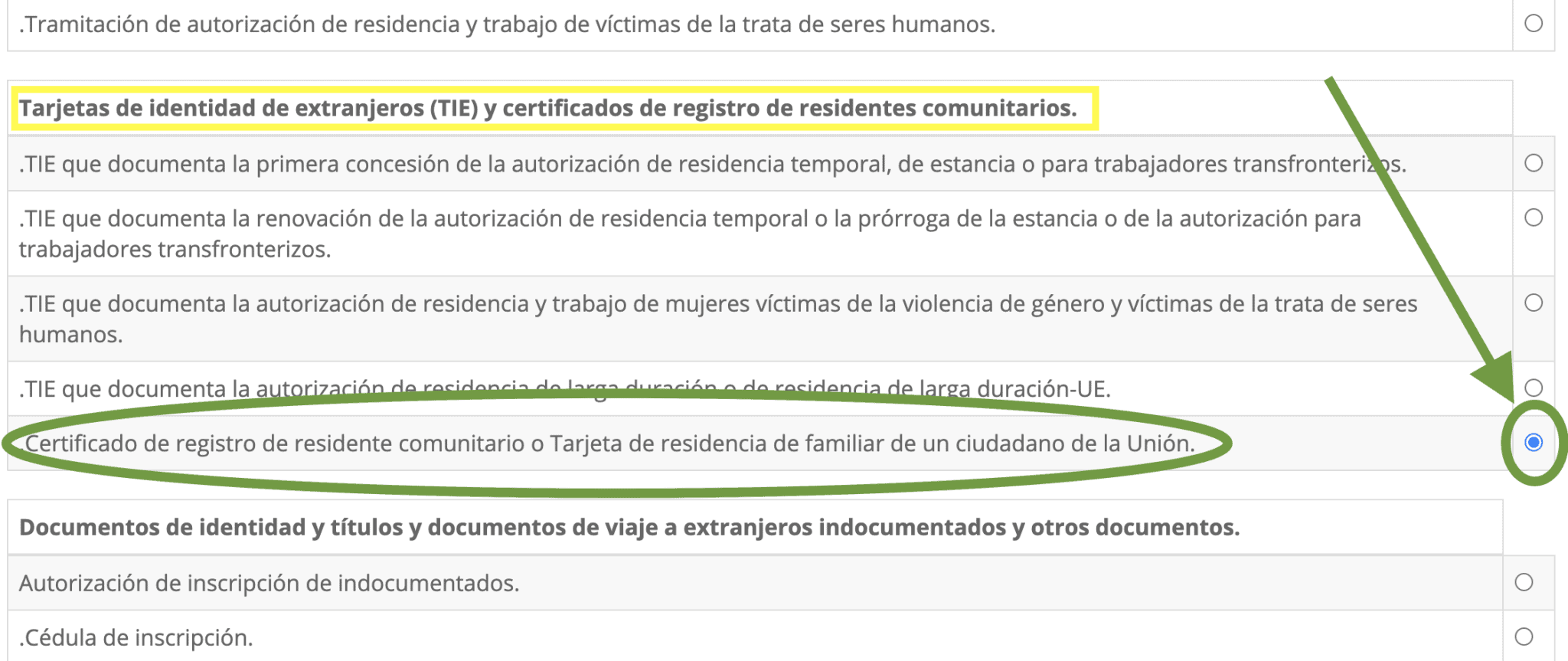 Scroll down and introduce the name of your town.
Then, select the form of payment. For this example we have selected 'En efectivo', that allows you to pay the fee in cash at most banks in Spain, or you can scan the bar code found on the document and pay at a cash machine.
Note that, the fee to pay for the selected option for UK nationals is 12.00€. This amount will appear automatically once you have selected the correct option on the previous step.

At the bottom of the page, introduce the Captcha characters on the box and click on 'Desacrgar impreso rellenado' to download the completed form.

Now you only have to save and print the three pages of the form, sign it and pay it at the bank; they will keep one page, stamp the two others that you will need to take to the police on the day of your appointment together with the rest of documents we have listed at the end of this tutorial.
GOOD LUCK!!